Coating and thin-film technology
Coating and thin-film technology
In the field of coating and thin-film technology, the Laser Zentrum Hannover e.V. (LZH) offers the following services:
In-situ process control for the manufacturing of optical layers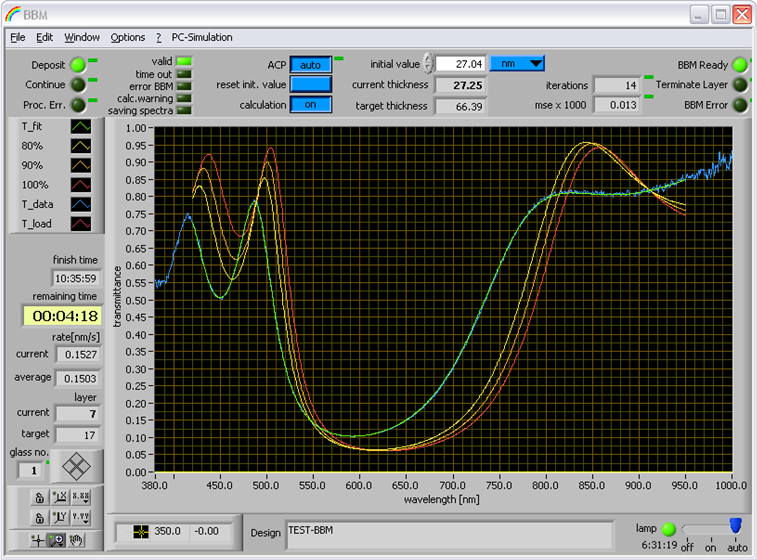 With the optical broadband monitoring system (BBM), the layer thickness of complex multilayer systems can be controlled highly-precisely during the coating process.
Optical coatings for applications in industry and research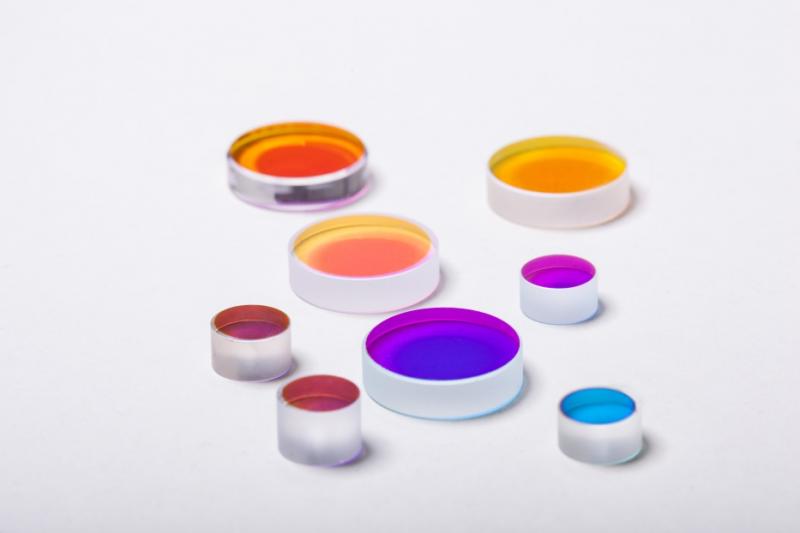 Optical functional coatings are essential for laser and metrology systems. The Laser Zentrum Hannover e.V. (LZH) helps you choose both the optimum coating design and materials as well as the deposition processes for your application..
Optical thin-film technology: process development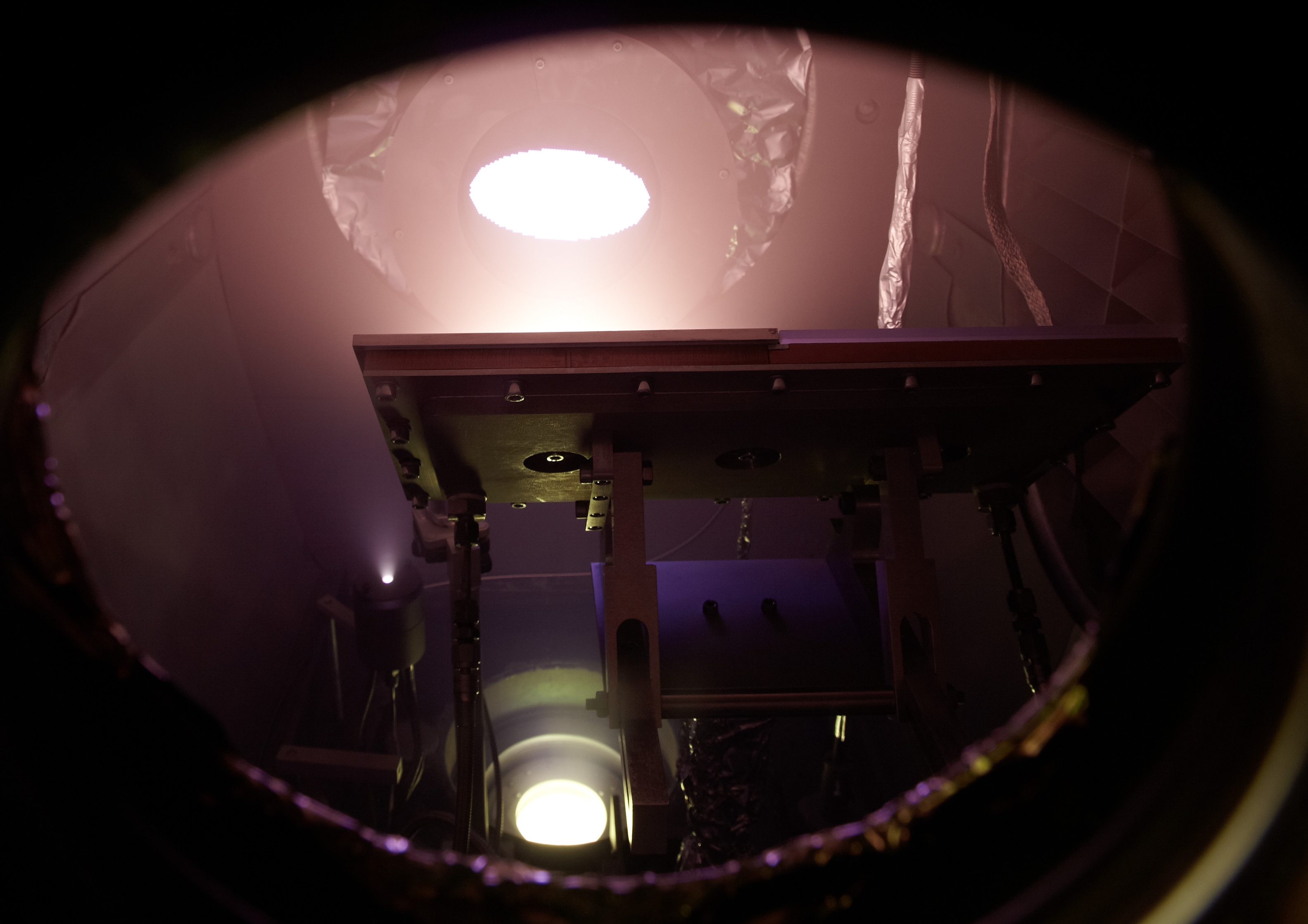 The group "Process Development" develops and optimizes coating processes for applications in precision optics, laser technology and consumer optics.
Process analytics for thin-film processes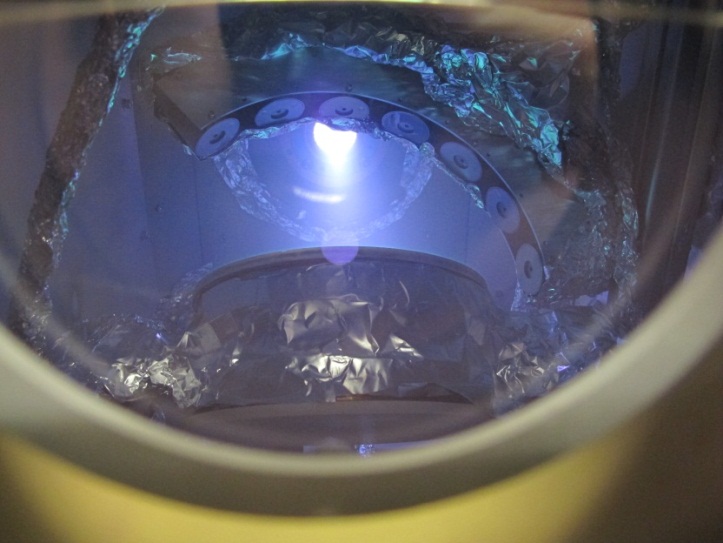 The Laser Zentrum Hannover e.V. (LZH) offers measurement series for thin-film processes that can be carried out on-site at the customer's coating system, too. Based on the measurements, detailed reports including recommended actions are provided.
Software tools for the optical thin-film technology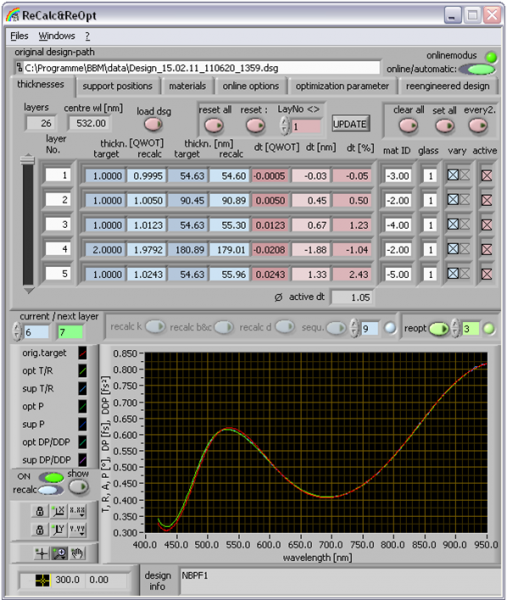 With the software solutions of the Laser Zentrum Hannover e.V. (LZH), optical thin-film systems can reliably be designed, manufactured and analyzed. Both customer-specific design and simulation studies as well as complete software modules are available.
Studies about the atomistic layer growth of oxidic coating materials

The group "Photonic Materials" develops and uses atomistic growth models to simulate layer formation processes. The scientists simulate growth with classical molecular dynamics and calculate optical and electronic properties of idealized structures.